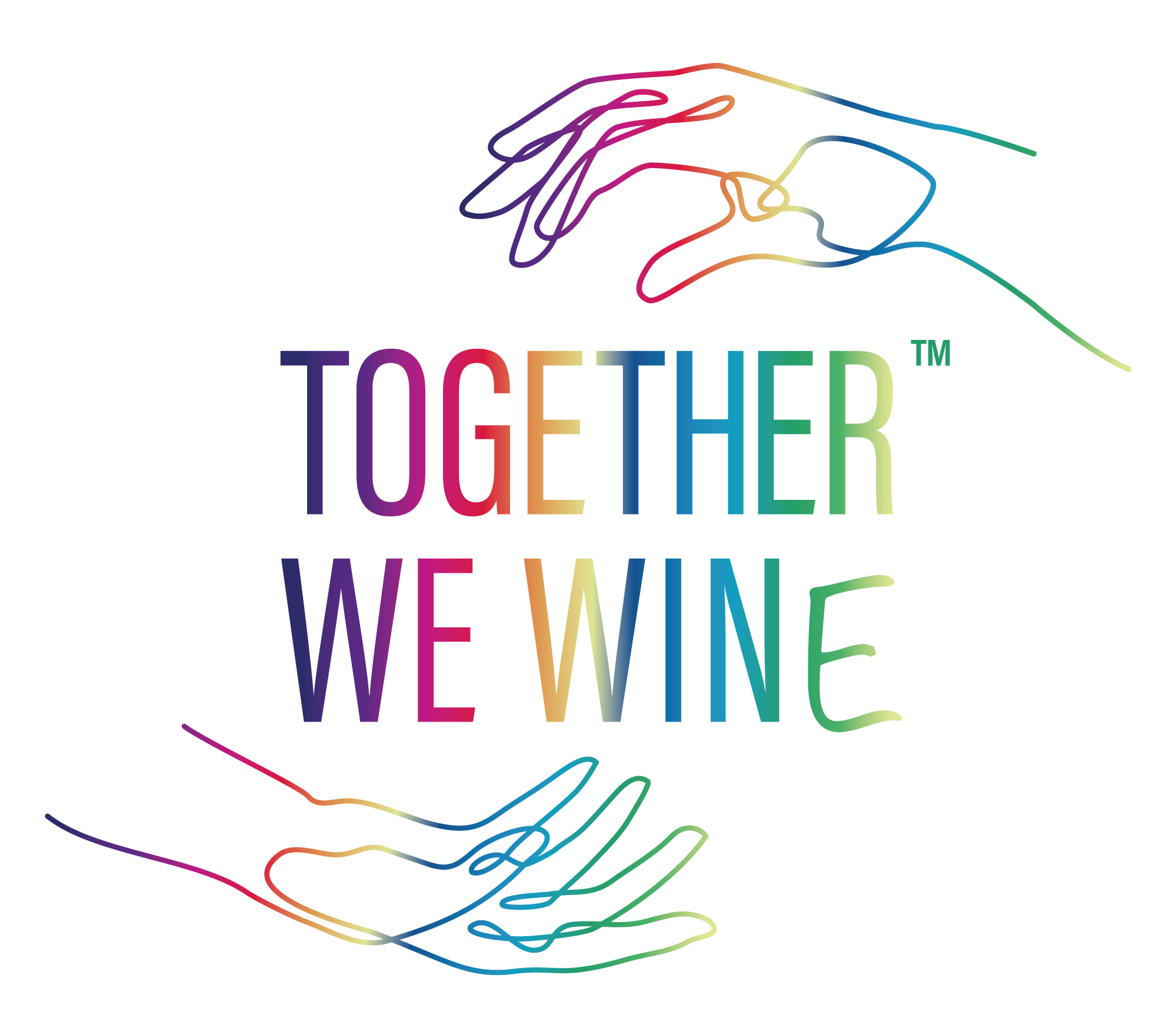 GREAT WINES WITH LIMITED EDITION LABEL IN SUPPORT OF COVID-19 EMERGENCY.
This project was created to raise awareness and invite everyone to commit and donate to support the COVID-19 emergency. Even a small symbolic contribution could make a difference!
The idea of involving the wine world in support of the COVID-19 emergency came from a great graphic mind masters MAD13 creative room, and Fabio Oberto, Lamorrese winemaker from La Collina di Dioniso.
The goal is to collect funds in support of all the regional, national and international agencies in order to purchase medical materials and equipment necessary to face this critical moment and assist with the aftermath.
"
Donating today we can wish for a better future, and toast again all together when everything is over.
All wineries part of the project will add the new label TogetherWeWine™ to selected bottles.
50% of the proceeds will be donated to one of the emergency relief entities.
We are hoping that this new label will urge the consumers to keep donating.
LABEL
All the wines involved are characterized by the limited edition label TogetherWeWine™, united we stand during this critical moment.

Design: two hands to look over the word TogetherWeWine™. Made with a single line, one thread that unites all of us towards the same goal of reclaim our future.
The rainbow colors as symbol of hope.
The message get stronger with the Hashtags #TogetherWeWine and #InsiemeVinciamo.
On the bottom the name of the producer.
On the left side of the label a brief description of the initiative, that invite you to link to the website where you can make a donation.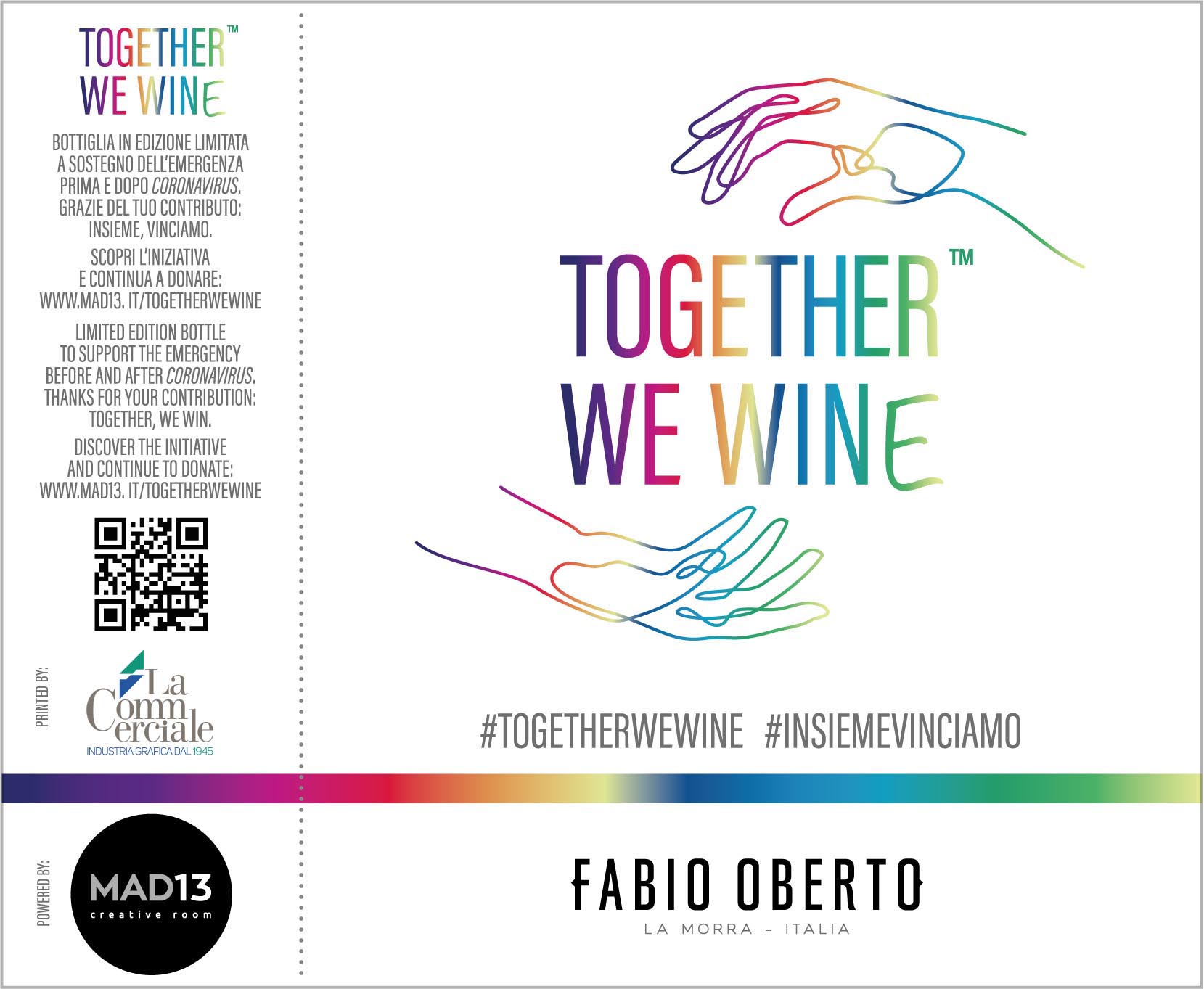 The project's description
Qr-code link to official webpage
PRODUCERS
This project could not happen without great people.
Every producer will donate 50% of the proceeds from sales of bottles under the limited label TogetherWeWine.
We thank all the producers involved in the initiative and let's make sure we purchase the wine and keep donating.
Together we win.

Number until today
The number of bottles from the wineries
The number of wines: Barolo, Barbaresco, Nebbiolo, Barbera d'Alba, Barbera d'Asti, Dolcetto, Roero Arneis, Langhe Nascetta...
The number of participating wineries
DONATIONS
Donations could be made to the following agencies:
PARTNERS & SUPPORTERS
The initiative could not be possible without the professional contribution of different companies in the Piedmont area.
Thanks to: Fabio Oberto – La Collina di Dioniso, MAD13 creative room for the project definition, the design and communication, La Commerciale for the labels printing, Granda Marchi and Studio Legale Abbona for the mark's registration, Studio Legale Associato Pezone – Mittone for the consultancy and Dott. Cesare Marco Scoffone (Director of International Technology and Training in Endourology and urology department of Cottolengo's Hospital of Turin) for supporting to the project.
"
TogetherWeWine™. Together We Win.
DISCLAIMER
L'iniziativa avrà inizio a partire dal mese di aprile 2020 e terminerà all'indomani della cessazione della crisi legata all'emergenza Covid-19 o comunque mediante comunicazione da parte dei Promotori (si ipotizza di tenere attivo il progetto sicuramente per tutto l'anno 2020).
I Produttori Partecipanti si impegnano a corrispondere il 50% del loro ricavato derivante dalla vendita di ciascuna bottiglia munita dell'etichetta TogetherWeWine™ a uno o più Enti Beneficiari ed eventualmente omaggiarne ad enti, operatori sanitari o a operatori del settore vitivinicolo, buyer o ristoratori per stimolare la ripartenza del settore vitivinicolo e della ristorazione. Al termine dell'iniziativa, i produttori si impegnano a presentare un rendiconto delle donazioni effettuate e delle bottiglie omaggiate.
MAD13 creative room di Diego Maniscalco e Fabio Oberto de La Collina di Dioniso (i Promotori) si tengono indenni e manlevati da qualsivoglia onere e responsabilità derivante dalla distribuzione e commercializzazione dei vini, nonché delle dichiarazioni di donazione e delle donazioni stesse che verranno effettuate direttamente dai Produttori Partecipanti e resteranno sotto l'esclusiva responsabilità di questi ultimi.
TogetherWeWine™ è un marchio registrato, ma non è un'associazione, è un'iniziativa di comunicazione e promozione. L'impegno e il lavoro di MAD13 creative room di Diego Maniscalco in questo progetto è stato donato senza alcun coinvolgimento commerciale ed economico.